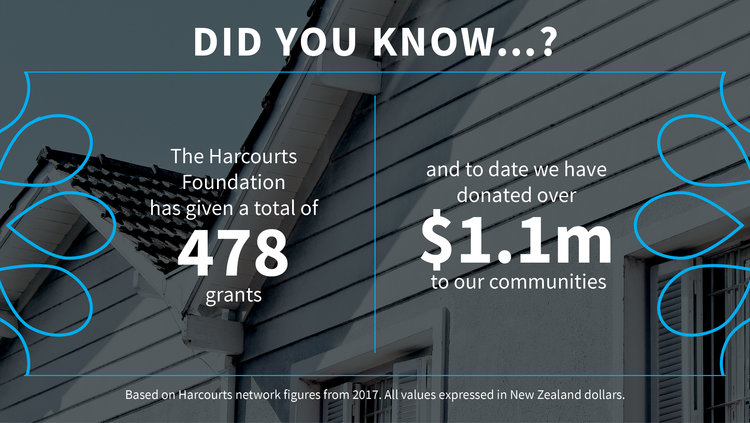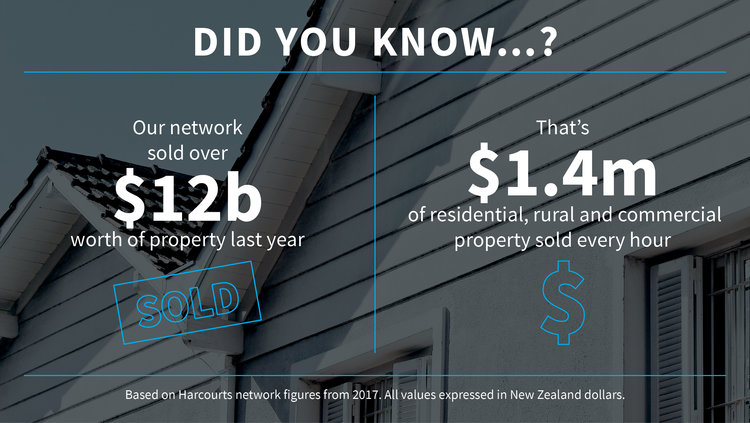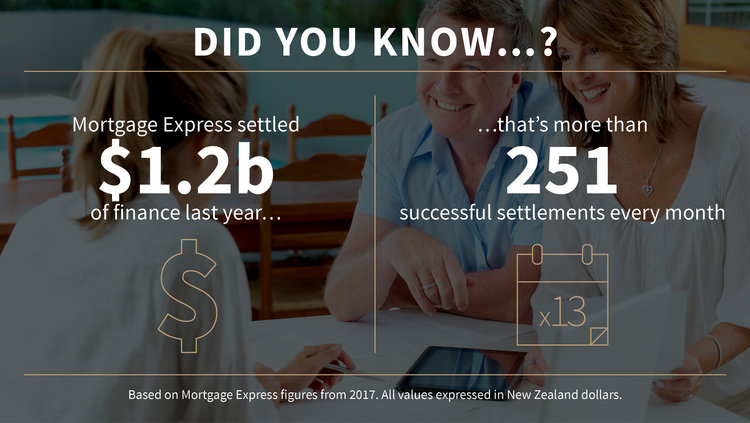 Harcourts Most Trusted Real Estate Brand
New Zealanders award Harcourts Most Trusted Real Estate brand for the eighth year in a row.
Reader's Digest has announced its Most Trusted brands for 2020, and Harcourts, New Zealand's largest and most enduring real estate brand, is honoured to be acknowledged once again for its commitment to serving its clients. For the eighth consecutive year, New Zealanders have voted Harcourts the Most Trusted real estate brand.
Harcourts Managing Director Bryan Thomson says that the Harcourts team right across the country is particularly humbled to receive this honour as the country continues to battle COVID-19.
"Harcourts has been committed to helping New Zealanders with their property needs for 132 years", says Thomson. "We've been through good times and we've been through some extremely difficult times with our clients. This would be one of the most challenging times they've ever faced, and now, more than ever, we need to trust and support one another."
"We will continue to earn the trust of New Zealanders in the coming months," says Thomson, "by maintaining the highest level of service to our clients, landlords and tenants. Technology will play a big part in how we continue to deliver exceptional service and maintain the life-long relationships we've built with our clients and communities around the country."
"Being voted the Most Trusted real estate brand for eight years in a row is hugely important to our team and we don't take that trust for granted. Thank you, New Zealand, we remain committed to you."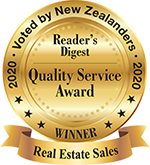 Harcourts wins gold for Quality Service in real estate sales
Harcourts NZ has been awarded the Reader's Digest Quality Service Gold Award in real estate sales for the second consecutive year.
The annual awards are decided via a robust survey by market research agency, Catalyst. Fifteen hundred respondents were asked to nominate a service provider in up to 41 categories, including real estate sales. To qualify to vote on a category, respondents must have used a service provider from that industry.
Harcourts CEO Chris Kennedy says we are humbled that Harcourts clients compliment our service with average star rating of 4.7 out of 5. Winning the award is a great validation of the high value our sales consultants place on offering great service to clients, culminating in a great sales result, and of the hard work they do to achieve that. "It is really satisfying to know the public recognise the expertise and high service offered by our team.
The Gold Quality Service Award sits nicely alongside the Reader's Digest Most Trusted Award we've held for six years in a row, 2013-2018."
Readers Digest says it is confident that the results of this annual poll are the truly accurate measurement of New Zealand consumer sentiment in 2018, continuing into 2019.
Survey respondents were asked to rank their experience on the listed companies according to the survey questions which focused on customer experience, and whether the customer's expectation was met and, even better, exceeded.
Top Technology at Harcourts
One of the ways we deliver fast, efficient, effective service for our clients is via our game changing suite of custom apps, eCampaigns, eOne, and eInspect. These allow our sales consultants to be constantly mobile and respond swiftly to client enquires.